Quick History Lesson
Naples was founded during the late 1880s by former Confederate general and Kentucky U.S. Senator John Stuart Williams and his partner, Louisville businessman Walter N. Haldeman, the publisher of the Louisville Courier-Journal. Throughout the 1870s and '80s, magazine and newspaper stories telling of the area's mild climate and abundant fish and game likened it to the sunny Italian peninsula. The name Naples caught on when promoters described the bay as "surpassing the bay in Naples, Italy". Major development was anticipated after the railroad reached Naples on January 7, 1927 and the Tamiami Trail linking Naples to Miami was completed in 1928; but did not begin until after the Great Depression and World War II. During the war the Army Air Force built a small air field and used it for training purposes; it is now the Naples Municipal Airport.
Fill was required to repair damage from a 1945 hurricane. A local dredging company, Forrest Walker & Sons, created a lake north of 16th Ave S, between Gordon Drive and Gulf Shore Blvd. In 1949 Forrest Walker asked Mr. Rust to sell him the 296 acres from Jamaica Channel to today's 14th Ave. S. The Jamaica Channel was widened, one canal was dredged, and 14th Ave S was created by March 1950 and a new subdivision was named "Aqualane Shores" at the opening party that same year. Additional channels were eventually added to the south of 14th Ave S and are named alphabetically for local water birds. The first channel south of 14th Ave S is Anhinga Channel, then Bittern Channel is south of 15th Ave S, Crane Channel is south of 16th Ave S, Duck Channel is south of 17th Ave S, and Egret Channel is north of 21st Ave S. From the channels there are Coves named: Flamingo, Gull, Heron, Ibis, as well as the original Aqua Cove. These Initial channels, canals, and coves were dredged and bulldozed from the mangrove swamps. Where shallow rock precluded digging, land was filled to create lots with navigable water.
Aqualane Shores Association was incorporated as a non-profit corporation on February 3, 1966. It served lot owners in the area roughly bounded by the Bay of Naples to the east, and Gordon Dr to the west, and the land between 14th Ave S and 21st Ave S, as well as Marina Drive, Forrest Lane and Southwinds Drive. Thirty years later, in 1996, a state mandated city master plan renamed the area to The Aqualane Shores Neighborhood and extended its boundary west to the Gulf of Mexico, east to the Bay of Naples, and the area from 14th Ave S and all the way south to Jamaica Channel. The numerous canals and waterfront homes add a distinctive feature to the south portion of Naples and provide access to the Gulf of Mexico for many homeowners.
Naples Style
Naples today is home to high fashion, luxury yachting, beautiful beachfront homes and condos along with first class shopping and dining. Restaurants along the famous 5th Ave in down town Naples draws crowds from all over the world. With its small hometown atmosphere and fine dining, almost anywhere in Naples you will experience luxury living at its absolute finest. Check out this video of the famous Naples Pier definitely a site not to be missed!
One of the most well known communities in Naples is Aqualane Shores which is just a smaller preview of the larger homes in Port Royal. Aqualane Shores is at the beginning of Port Royal and close to downtown Naples, walking to a coffee shop or visiting a high end boutique is just a few steps away.
The properties in Port Royal just next to Aqualane Shores are only described as mansions that are nothing other than works of art, many having direct access yachting and amazing tropical views. Walking down the famous Gordon Drive, or any other street in Port Royal, is viewed as extremely picturesque, alluding to the feeling of being in an enchanted neighborhood with the streets aligned with mature gorgeous trees.
One of the biggest advantages of living in Port Royal is having the option to belong to the Port Royal Club.
The Port Royal Club is a luxury membership club that gives owners access to fine dining, fitness, spa and tennis facilities. It is a wonderful community gathering hub that allows neighbors to get to know one another and enjoy the absolute finer things in life.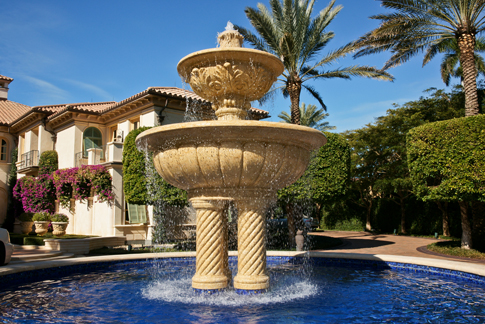 Contact us for a list of eligible areas and any other information that you would like regarding membership and the amenities available to club members.
Naples also has a airports available for personal aircrafts. The next closest airport is Southwest Florida International Airport located just a short drive from Naples for all other commercial airlines .
If you are looking for a luxury residence, Naples is sure to please. Beaches, fishing, shopping and dining is what makes Naples a great place to live or have a vacation property. Everything you could possibly want is right at your fingertips. If Naples living is something you are looking for, please don't hesitate to 239-677-4507call or e mail us today and we will help you find the right property that will surely suite your lifestyle.